Why Pay More? (HOME PAGE)
SECRETS + GUARANTEED GUARANTEE!
FAQs - Your Questions Answered
Why SIZE REALLY DOES MATTER!
SIZE CHART
Free Delivery to Australian Addresses
Work & Uniform Footwear (Non Safety)
Outdoor Action Boots (Hiking, Hunting, etc)
Safety (Protective Toe Cap) Boots
Smart Dress and Chelsea Boots
Horse Riding and Paddock Boots
Airport Friendly Boots and Shoes
Leather Conditioner
BLUNDSTONE - Classic Boots Since 1870
Blundstone 059, 063 (Smart Dress and Riding Pull ons)
Blundstone 172 (Pull On, Steelcap)
Blundstone 200 (Water Resistant Pull-on)
Blundstone 311 (Pull on Steelcap)
Blundstone 400 (ex 490) (Pull on Working and Walking)
Blundstone 405 (ex 410) (Pull on Workboot)
Blundstone 500, 510 (Classic Multipurpose Pull-on)
Blundstone 530 (Kids' Blunnies)
Blundstone 550 (Classic Style, High-Tech Comfort)
Blundstone 780, 782 (Executive Steelcaps)
REDBACK - PULL-ON Styles (Bobcat, Chef & Nevada) for Working & Walking (great with uniforms)
REDBACK - LACE-UP Styles - Waiter, Everest & Alpine
BAXTER - Craftsman Made Dress, Riding & Work Boots for Over 160 Years
ROSSI - Legendary Aussie Boots
STEELBLUE - Premium Extra Comfort Industrial Quality Footwear
WAIT - THERE'S MORE!.......Links to even more styles and brands
CRAZY BARGAINS - My Special Deals!
Shipping and Payment Options
My Blog
What My Customers REALLY Say.........

IMPORTANT NOTES ABOUT SAFETY FOOTWEAR
FOR AIRPORT/SECURITY FRIENDLY STYLES (no metal parts) LOOK FOR THIS SYMBOL: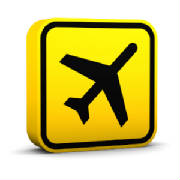 Prices CUT on Blundstone steel cap styles!!
BLUNDSTONE 172

: The only way to be more comfortable is to get someone else to do the work! All the great features of the latest tough, hard wearing but comfortable Blundstone TPU soled boots boots plus a few more!

BLUNDSTONE 311:

Heavy duty but light weight and economical industrial strength boots featuring waxy leather to ward off the elements and with deep treaded (5mm) slip resistant TPU soles.

BLUNDSTONE 780

: Classic 'executive' looks for this steel-capped dress shoe which is at home in the boardroom, factory floor or kitchen. No need to keep changing into separate 'work boots' as you move around and visit sites - these beauties will go almost anywhere.

BLUNDSTONE 782

: Classic 'executive' looks for this steel-capped boot which is at home in the boardroom, factory floor or kitchen. No need to keep changing into separate 'work boots' as you move around and visit sites - these beauties will go almost anywhere.

REDBACK BOBCAT USBBL, USBOK & USBBA

: The Bobcat is an excellent elastic sided boot featuring strong, durable leather uppers and Redback's famous long lasting and highly practical oil resistant TPU sole. They are a wide fitting boot with excellent arch support.

REDBACK ALPINE USAOK

: Redback TPU soled boots have won a reputation for toughness and quality wherever they have been worn.

STEELBLUE HOBART

: An excellent and comfortable elastic sided boot in soft, durable, quality leather. It features SteelBlue's highly advanced TCT (Trisole Comfort Technology) slip resistant TPU sole..

STEELBLUE RIVERINA: A really great medium ankle (130mm), lace up hiker style boot from SteelBlue with soft, durable, quality waxy leather. It has a padded semi-bellows tongue, padded ankle and collar and is fully lined.

STEELBLUE ARGYLE

: Designed with rugged Aussie Outback mining conditions in mind, the Argyle is a very tough but good loking high ankle (145mm) lace-up boot from SteelBlue. It features soft, durable, quality waxy leather and internal lining.

ROSSI 700, 701 & 706

: The Rossi 700s are famous for durability and 'fit like a glove' feeling. They features quality full-grain all weather leather and dual density rubber polyurethane sole with the original Rossi "air cushion" technology for supreme comfort.



"HOW MUCH IS THAT IN REAL MONEY?"

To get an approximate* conversion of the price to any other currency use the instant currency conversion tool below.

* (NOTE: My Shopping Cart's conversion is determined by PayPal so results may differ slightly. Conversion rates are constantly changing)

AUSTRALIAN RESIDENTS -

Click the flag for prices inclusive of delivery within Australia

Non-USA Residents Please Note

Some of the other sellers that I recommend are based in the USA and do not ship to all other countries. Try the links below for low cost and easy solutions if this is a problem for you.

Add your content here

For ALL the latest news from my store plus discounts, specials, etc. check out my Blog - CLICK HERE!

Note: Costs, guarantees and terms of sale may differ from those I offer on this site.

Whilst you're browsing for boots - complete the Australian experience and tune in to a live Aussie radio station for background music, chat or news!

SPECIAL NOTICE:

I (Mick Green / bootsaustralia.com) am not an 'authorised' international distributor of Blundstone, SteelBlue, Redback, Rossi, Drifter or Baxter products. As a result I am able to offer discounted prices worldwide without any outside restrictions or influences apart from the requirements of my customers. The products I export, unless ever clearly stated to the contrary, are first grade products as sold to discerning customers within Australia. Please see my Guarantee page and my Customers' Comments page to see the level of satisfaction I am able to offer.




PLEASE NOTE: If you experience any difficulty with viewing or using any aspects of this site from browsers other than

Internet Explorer

please try using

Internet Explorer

as that will resolve a few known minor issues that can occur with some other browsers. I am trying to resolve these issues but you may find that to be a quick 'workaround'. If this does not resolve problems try this address for the site

http://aussaver.tripod.com

and see if that works better. Please let me know about any persistent issues so I can try to fix them.

Australiana Online - home of Australian made gifts and souvenirs

Shop online for quality Australian gifts including Aboriginal art and craft, bath and body, books, calendars, music and DVDs, prints, soft toys, souvenirs, and stationery. Australian made gifts for men, gifts for women, birthday gifts, thank you gifts, corporate gifts, gift ideas for everybody. Shop online at Australiana Online.

SEEING IS BELIEVING, BUT....just because you can't see it here doesn't always mean I don't have it or can't get it! Try the FreeFind search box below or email me and ask.

Mick Green, 73 Moorbell St., Queensland 4121, Australia

(Sorry, no personal shoppers - I offer online sales only in order to keep my costs - and therefore prices - to the minimum. Pick-up facilities in Brisbane can usually be arranged on request)

email. mick@bootsaustralia.com

Tel. International +61-40-713-4709

(USA 330-408-9947) (040-713-4709 from within Australia)


Registered Australian Business Number: 64282029822

Site updated 07 Mar 2017

Be inspired - follow my son Nick's progress from very major open heart surgery in March 2015 to achieving his goal of participating in the London Triathlon four and a half months later! Give him some support.http://www.thegreeninfinity.com/

In the event that you experience problems clicking through to other pages on this site, CLICK HERE and start again. Thanks.